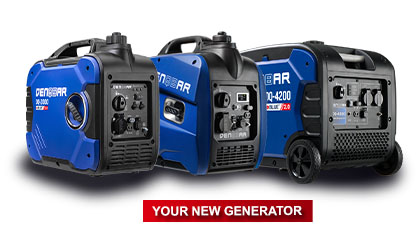 Compare all inverter power generators
Have a look at the whole product range of DENQBAR power generators, compare their performance and special equipment and choose your ideal DENQBAR inverter power generator.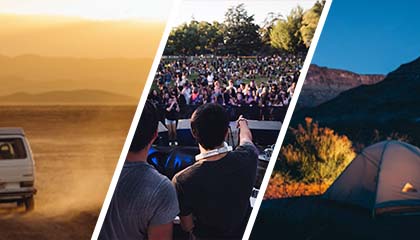 Performance requirements and applications
The following overview will give you a first impression of the usual applications for our power generators. In order to determine which power generator is best suited for your application, check its performance from the data sheet or the information from the manufacturer. For questions please contact us at info@denqbar.de.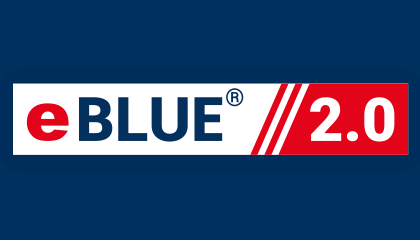 Brand new from DENQBAR: the ingenious eBLUE® 2.0 technology!
With our DENQBAR eBLUE® 2.0 technology, we are redefining the progress of mobile power generation. By revamping the old series, our new inverter model range is even more efficient and equally protects the environment. Thanks to the progressive all-electronic starting system, perfect ignition timing is achieved every time, eliminating the cumbersome starting of earlier models. This guarantees higher operating safety and is also lighter and less prone to wear thanks to the elimination of moving parts. The change in audio frequency makes it much more pleasant and quieter, while maintaining the same dB level. All eBLUE® 2.0 models stand for the most efficient use of material and energy to achieve an added value for you – this is our task and nothing less!
---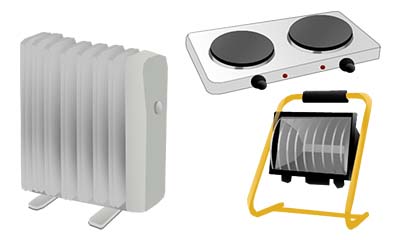 Inverter Power Generator -
resistive loads
Resistive loads are devices that completely convert the power absorbed into heat or brightness. Their power input corresponds to the power output by the inverter generator. A glance at the stated wattage of the consumer is sufficient for selecting the ideal inverter power generator.
Examples: Heaters, hotplates, lamps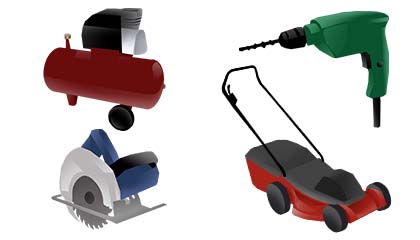 Inverter Power Generator -
inductive loads
Inductive loads are devices which are driven by an electric motor. Due to their efficiency, it is possible, only 70% of the rated input being available as power output. When starting the engine, it requires up to three- to sixfold of the rated power depending on type and quality of the engine. This starting current has to be considered when choosing a power generator.
Examples: Electric drill, circular saw, compressor, lawn mower etc.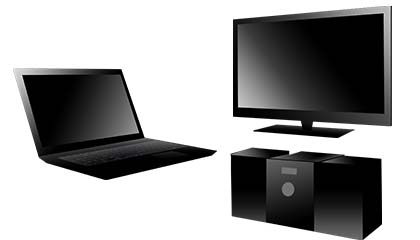 Inverter Power Generator -
electronic consumers
Electronic consumers are electronic devices that rely on a stable voltage to run without interruption and without damaging the device. By being very sensitive to the quality of power required, these devices are best used with inverter power generators, as they provide a stable current output without voltage fluctuations.
Examples: Computers, notebooks, televisions and hi-fi systems
Inverter power generators - effective protection for high quality equipment
Anyone wanting to use modern TVs or computers benefits from a high-quality inverter power generator, as there are no voltage fluctuations having negative effect on the sensitive technology. This electrical device transforms direct current into alternating current to achieve optimum voltage and frequency. Conventional generators typically provide power with voltage fluctuations, which damage the sensitive technologies of electrical equipment. If these tolerance values are exceeded, power generators without inverter could cause damage or a total failure of an electronic device.
Using microwaves, freezers, hi-fi devices, TVs, computers or satellite receivers even when there is no wall socket which implies needing an inverter power generator for clean power. Innovative inverters of the latest generation not only ensure high safety potential, but also meet other standards that are increasingly important today. In addition to reliable voltage stability, a high-quality inverter power generator from our product range operates economically and quietly, providing a pure sine wave and exceeds the technological capabilities of a conventional generator by far.
Our high-performance power generator individually provides suitable power to operate electrical systems and devices efficiently and safely. We offer several versions, being equipped with different performance levels and all driven by gasoline. Therefore, a robust digital inverter power generator is ideal for camping enthusiasts, owners of motor homes and all fans of outdoor activities. The handling is simplified by the clear, digital display, which provides details on the operating status at any time. The individual requirements decide on the choice of which digital inverter power generator is suitable for your purpose. Our innovative power generators imply an optimum power quality, reliability and low fuel consumption. In addition, we have equipped our generators with a clear digital display showing the most important information such as voltage, frequency, oil level, etc. A digital inverter power generator by DENQBAR sets new standards in technology, including ease-of-use for producing high-quality power. The result is a reliable and constant voltage without fluctuations. The innovative, built-in eco-switch ensures the ideal adaptation of the engine speed to the required electrical energy.
Inverter Power Generator - Power to go!
By using a DENQBAR Inverter generator, you will be able to enjoy a clean and unlimited power supply where there is no power socket.
With more than 10 years of experience, we at DENQBAR developed our expertise in the market of inverter power generators to offer you ever more efficient devices. Nowadays, electricity is available almost everywhere and has become essential. Could you imagine being able to live without electricity during a power failure or on the way with your camper? To help avoid this scenario, DENQBAR inverter power generators are perfectly made for you! From our smallest models to the largest - be sure to find the most suitable power generator for your purpose!
The power of our generators is based on its Inverter technology. Unlike conventional generators, our devices provide a stable voltage. This is especially necessary when you want to charge a cell phone, a computer or connect a TV. These sensitive devices could be damaged very quickly if they do not receive a stable voltage. With our inverter power generators, you can rest assured that your sensitive devices are safe!
In addition, we have developed our devices considering current environmental issues. Whether it's sorting out waste or buying less packaged goods - every move counts. We also assured contribution to the planetary welfare by developing the "eco-mode". This eco-mode allows our generators to automatically regulate the fuel consumption according to the connected devices. Less fuel consumed implies being less expensive and more independency, for letting you enjoy the comfort of your motorhome or your different devices longer.
The eco-mode, also allows us to offer you power generators that are quieter than the average. For an even more quiet use, all our Inverter generators are encapsulated. You will enjoy rediscovering the sound of silence!
With all these features and the quality of our generators, you are sure to make the right choice! We worked very hard to offer you smart devices. But even if we like our work, we are convinced that everyone needs more free time and time for themselves. With our Inverter generators, you will finally be able to take the time that is due to you to enjoy life with comfort!